Joining the donor program at San Diego Sperm Bank comes with some great benefits. Including health exams with the physician, free genetic screening, flexible scheduling, and you get paid!
Getting paid an extra $100 to $300 a week can really add up. But what does that extra money actually get you in San Diego? We looked around the San Diego and La Jolla area and found some great activities you could do with the extra cash you earn from donating.
Activities
Staying active will help keep your sample quality high for future donations and will give you a chance to explore more of San Diego. Get out there and enjoy the scenery!
Learn to Surf – Cost: 2 donations
If you don't already surf, take advantage of this beautiful So Cal weather and location. Get 1 private lesson for the cost of 1 donation, or 4 lessons for 4 donations!
Kayak Tour – Cost: ½ donation
Check out some beautiful sea caves on the water through the La Jolla Ecological Reserve.
Falconry – Cost: 1 donation
Handle and interact with birds of prey as you learn falconry.
Food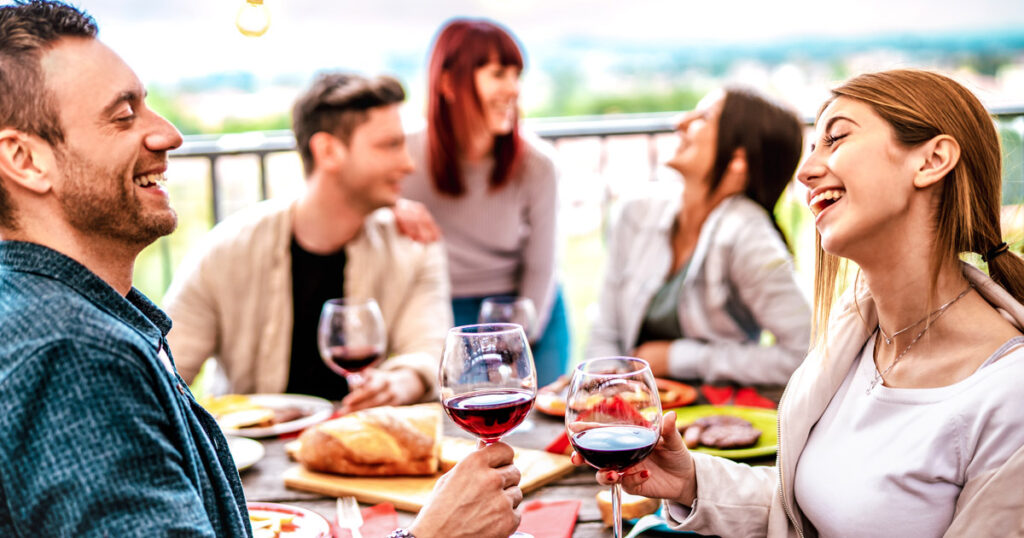 Eating right is beneficial for your overall health, but with the extra income you are earning, treat yourself to some fun dining experiences around town! And after just a couple of donations, you can enjoy a delicious meal with some friends!
Tequila Tour – Cost: 1 donation
Choose the time of day you want to want to set out on your tequila tour and head out! There are multiple stops around town with great food along the way. Donate twice before going on this trip so you have extra cash for souvenirs!
Puesto – Cost: 3 Donations
Upscale tacos and perfectly made margaritas, done and done.
Lumi – Cost: 3 Donations
Japanese meals prepared by a Michelin star chef, say less! Order rock shrimp tempura for the table and mochi for dessert!
There is still so much more you can do including help pay for school and books, rent and mortgage, bills, and groceries. With flexible scheduling, you can easily supplement your income by becoming a sperm donor at San Diego Sperm Bank while working other jobs and/or going to school. And it is easy to find out if you qualify to join the program.
Here is how you join the donor program:
Start your application online. Giving us all the information you can really helps us get to know you and helps us get your donor profile started. We ask about things like ethnicity, height, and weight to learn more about you as a person, being on the shorter side or heavier side will not disqualify you. Identifying information will always remain confidential, even after you are accepted into the program. If you have any questions about what we do with this information or why we are asking, please reach out to us!
After you complete this application, we'll send over an email that will have a link for you to schedule your first semen analysis. During this visit, we will check your ID, give you a cup and send you to a private room that has a locking door. We provide visual materials to aid in collection. The visit typically takes 20-30 mins.
Follow Up and Lab Work
You'll hear from us about a week after your first visit to get your semen analysis results and be offered a second visit. Semen samples can vary, so we routinely ask for more than 1. If everything is good, we will need more information about both you and your family's medical history. We will help you fill out this paperwork and answer questions along the way. Our Nurse Practitioner will schedule a physical with you, and we will also collect blood and urine samples. We are doing STI testing and checking overall health, this is not a drug test. And again, all of the information we collect is confidential and protected. We will share all results with you.
That's It
Welcome to the program! After you complete your physical, you are cleared to start getting paid for each donation. You get extra cash for complete items required for your profile like getting us baby photos and personal information about yourself (your hobbies, languages you speak, places you have visited).
Sperm donations are crucial to helping individuals who cannot have children without them. This type of tissue donation is powerful and will have a lifelong impact on the families who are helped by it.
Get started today and get one step closer to becoming earning the extra income you need to do more in San Diego.  Our Donor Coordinators are here for you every step of the way to answer any questions you may have about the program. Call us at 858-732-8500 or email [email protected]